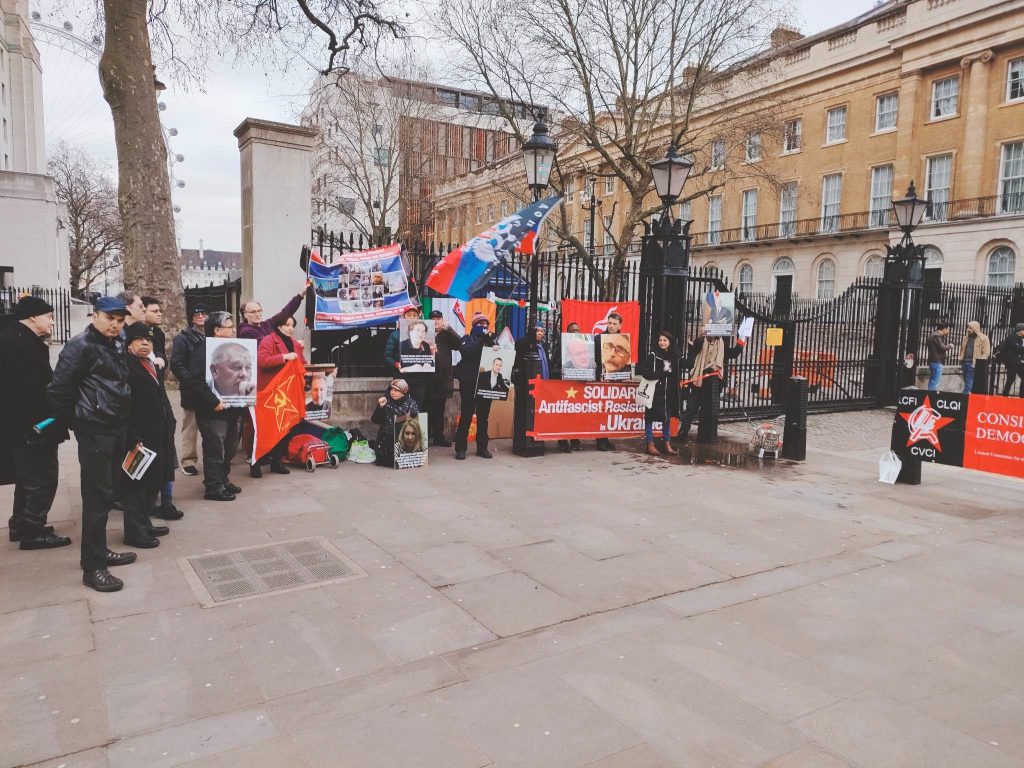 Here is our 28th Jan protest opposite Downing Street, organised under the umbrella of International Ukraine Anti-Fascist Solidarity, around the demands:
FREE ALL UKRAINIAN POLITICAL PRISONERS!
RESTORE FULL POLIITICAL AND MEDIA FREEDOMS!
END THE FASCIST REIGN OF TERROR!
It was a spirited united front demonstration of a variety of left-wing political currents united by the need to oppose imperialism, its support for fascism and attacks on democratic rights in Ukraine, with around 25 participants. Present were supporters of the New Communist Party, Consistent Democrats-LCFI, Socialist Fight, Communist Party of Great Britain (Marxist-Leninist), Socialist Labour Party, Posadists, and others.
A more detailed report is available here.